GMP 0283 Superior - Floor Polishing Liquid
Floor polishing liquid is considered the most optimal solution for stone floors after a long period of use.
Floor polishing liquid is considered the most optimal solution for stone floors after a long period of use.
What is floor polishing liquid?
The primary ingredients of floor polishing liquid are oxalic acid and tin oxide (IV) or aluminum oxide, which are combined with industrial machines such as floor grinders, polishing machines, etc., to clean the floor. Chemicals used for floor polishing are typically creams or powders that dissolve rapidly in water.
>>> Read more: Effective Cement Removal Solution With Cement Softener
Why should you use floor polishing chemicals?
Improve cleaning ability
Due to sand, cement, paint, etc., stone floors following construction are frequently dirty and spotted. They have an immediate impact on the quality of the stone floor and the reputation of the project. Simple and traditional cleaning tools, such as brooms and mops, not only require a great deal of time but also do not guarantee effective cleaning. For large-area surfaces such as those in restaurants, hotels, etc., the combination of specialized chemicals with cleaning and polishing equipment will be the most effective method for removing stubborn stains without damaging the surface of the material.
Protect and prolong the life of stone floors
Formulations of polishing chemicals provide optimal cleaning performance without causing abrasive surface material. At the same time, it prolongs the stone floor's durability after years of use.
>>> Read more: GMP 306 EZC-Q.A.C Disinfectant and Floor Cleaner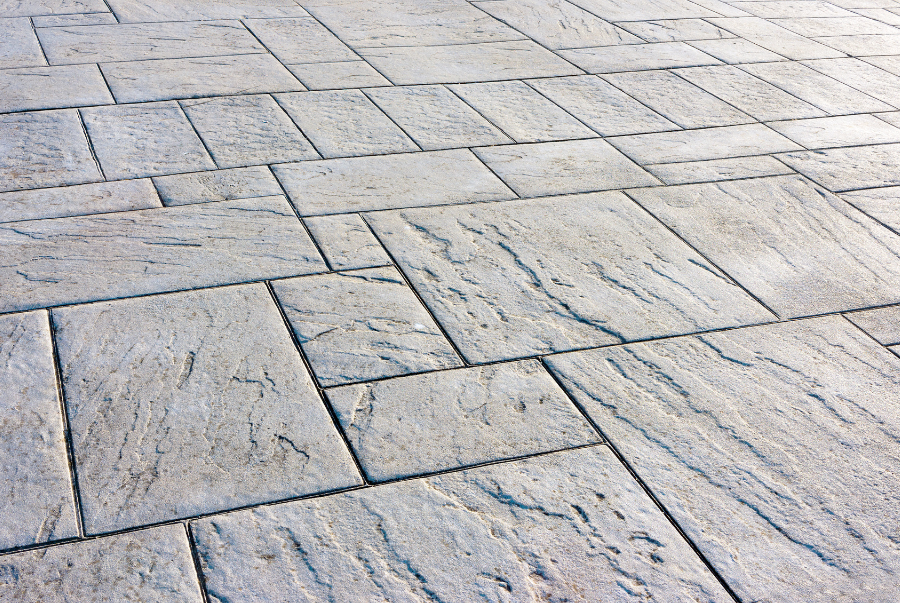 Stone floor polishing chemicals bring shine and durability to the floor
GMP 0283 Superior - floor polishing liquid
As a high-quality product made by the most famous brand in Malaysia, GMP 0283 Superior is specially formulated with high gloss, based on a bond of metal and synthetic resin that provides excellent hardness and shine to the floor.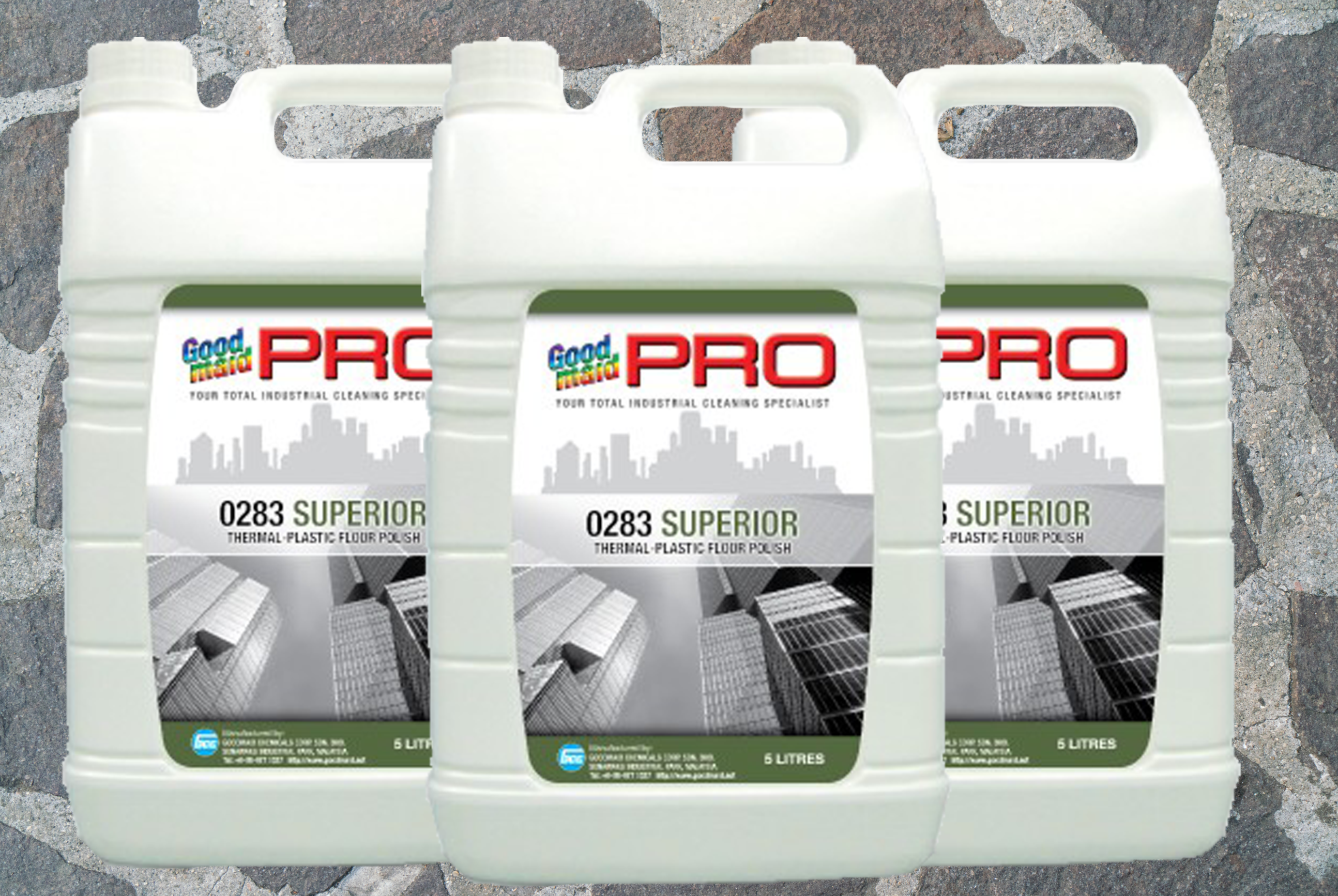 GMP 0283 Superior
Features
The strong polishing agent is suitable for most floors.

High pH of 8.0 to 9.5

Simple to use and store
User manuals
Clean floors regularly (every 3–10 days) to remove dirt and oil stains.

Use the same floor scrubber (2.5L/100m2). After coating, wait 30 minutes, then continue to apply the 2nd layer, and apply the 3rd layer after 4 hours.
Storage
Avoid leaving chemicals in the sun.

Keep out of reach of children.
With over a decade of experience, EGS's mission is to provide chemical cleaning solutions that are both safe and highly effective. To provide our customers with the best possible experience when utilizing EGS products, we seek out and collaborate with reputable chemical suppliers such as Goodmaid Pro. Before reaching the customer, each chemical product is carefully tested for quality and imported directly from the manufacturer. Along with long-term development, our company places quality standards and a spirit of service to partners and customers at the top of its list of priorities. To obtain meaningful values, we wish to contribute.
>>> Read more: Goodmaid Pro Soil Zap - Multipurpose Solution In Industrial Cleaning
------------------------------
Contact information
EGS
Address: 5 Floor, Song Do Tower, 62A Pham Ngoc Thach, Vo Thi Sau Ward, District 3, HCMC.
Hotline: 0908 061 427
Facebook: www.facebook.com/egs.vn.EcoGreentechSolution
LinkedIn: https://www.linkedin.com/company/eco-greentech-solution/
Shopee: https://shopee.vn/congtyegs_123
Lazada: https://www.lazada.vn/shop/egs-1628481374